Wrongful Death Litigation
Aggressively Fighting for the Rights of Our Clients
Wrongfull Death Litigation
Losing a loved one is an emotionally and psychologically devastating experience, and when that loss is due to someone else's negligence or wrongful actions, the pain can be compounded. In the state of New York, the legal system provides a pathway for seeking justice and compensation for such tragedies through wrongful death claims.
Wrongful death is a legal concept that allows surviving family members to seek compensation when a loved one's death results from the negligent or intentional actions of another party. In New York, wrongful death claims are governed by specific laws, and understanding these laws is crucial when pursuing a case.
Continue Reading
Read Less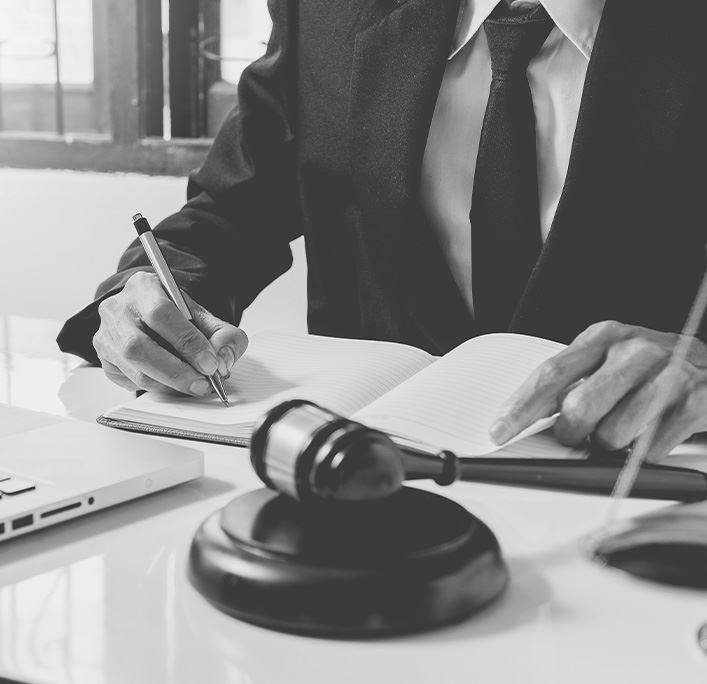 Who Can File a Wrongful Death Claim in New York?
New York law outlines specific individuals who are eligible to file a wrongful death claim, generally including the deceased person's spouse, children, parents, and in some cases, other dependents who relied on the deceased for financial support.
Statute of Limitation in Wrongful Death Cases
In New York, it's essential to be aware of the statute of limitations for wrongful death claims. Generally, the statute of limitations for wrongful death cases is two years from the date of the individual's death. This means that surviving family members or legal representatives have a two-year window from the date of the deceased person's passing to initiate a wrongful death lawsuit.
It's crucial to adhere to this timeframe, as failing to file within the prescribed period can result in the case being time-barred, potentially depriving the family of their right to seek legal redress.
Consulting with an experienced attorney promptly after the loss of a loved one is advisable, as it allows for timely investigation and the gathering of evidence to build a strong case within the statutory limitations. You can contact Mark David Shirian P.C. for the evaluation of your case.
Seeking Compensation in Wrongful Death Cases
Wrongful death claims in New York can result in compensation for various losses, including:
Economic Damages: Compensation for the financial losses incurred due to the death, such as medical expenses, funeral costs, and the deceased person's lost income and potential future earnings.
Non-Economic Damages: Compensation for the intangible losses, such as pain and suffering, emotional distress, and the loss of companionship and guidance that the deceased provided to surviving family members.
Punitive Damages: In cases involving egregious misconduct or intentional harm, punitive damages may be awarded to punish the at-fault party.
Survival Action: In addition to wrongful death claims, New York also allows for survival actions, which can provide compensation for the pain and suffering endured by the deceased before their death.
The Importance of Legal Representation
Navigating a wrongful death claim in New York can be emotionally taxing and legally complex. Retaining the services of an experienced attorney at Mark David Shirian P.C. is helpful for the following reasons:
Evidence Gathering: Our attorneys can investigate the circumstances surrounding the wrongful death, gather evidence, and identify liable parties.
Negotiation: Our skilled lawyers can negotiate with insurance companies and opposing parties to secure a fair settlement on behalf of the surviving family members.
Legal Expertise: Our attorneys understand the intricacies of New York wrongful death laws, ensuring that the case is handled correctly.
Litigation: If necessary, our attorneys can take your case to court, represent your interests, and advocate for your rights before a judge and jury.
Losing a loved one due to another party's negligence or wrongful actions is an immense tragedy. Pursuing a wrongful death claim in New York is not just about seeking compensation; it's about holding those responsible accountable and finding a sense of closure and justice.
If you are faced with the painful aftermath of a wrongful death, it's essential to consult Mark David Shirian P.C. to protect your rights, navigate the legal process, and work towards achieving justice for your loved one and your family.
Dedicated To the satisfaction of our clients
He worked very hard to get the outcome that we both were looking for.

"In March of 2017, I had a wrongful job termination that distressed me & my family. I needed a lawyer who would listen and fight for my rights and give me justice that I deserved."

Mark pays close attention to details that are important for your case. I recommend him.

"An amazing attorney goes above and beyond for his clients."

Very compassionate and hard-working lawyer.

"Very compassionate and hard-working lawyer, fights hard for me and keeps me informed, I fully trust his process."

Mark Shirian is nothing but professional, informative, prompt, and most of all supportive.

"Mark Shirian is nothing but professional, informative, prompt, and most of all supportive. In my time of need, he was quick to help, and offered me a range of solutions to help resolve my issue."
Contact Us Today Schedule a Free Case Evaluation