Dog Bite Injury
Aggressively Fighting for the Rights of Our Clients
Dog Bite Injury Litigation
New York's dog bite laws do not strictly adhere to either the one-bite rule or strict liability but instead represent a blend of both legal concepts. According to the statute, dog owners bear strict liability primarily for covering medical and veterinary costs in the event of a dog attack. However, the dog owner may be held accountable for additional damages only if the victim can demonstrate that the owner was aware, prior to the attack, that their dog posed a danger but failed to take appropriate preventive measures.
Victims of dog attacks frequently contend with a range of injuries, including but not limited to:
Fractured bones
Amputation digits
Nerve damage and paralysis
Fall-related injuries, such as brain trauma and spinal cord damage
Severe lacerations
Permanent scarring and disfigurement
Infections, including the risk of rabies transmission
Facial trauma
Continue Reading
Read Less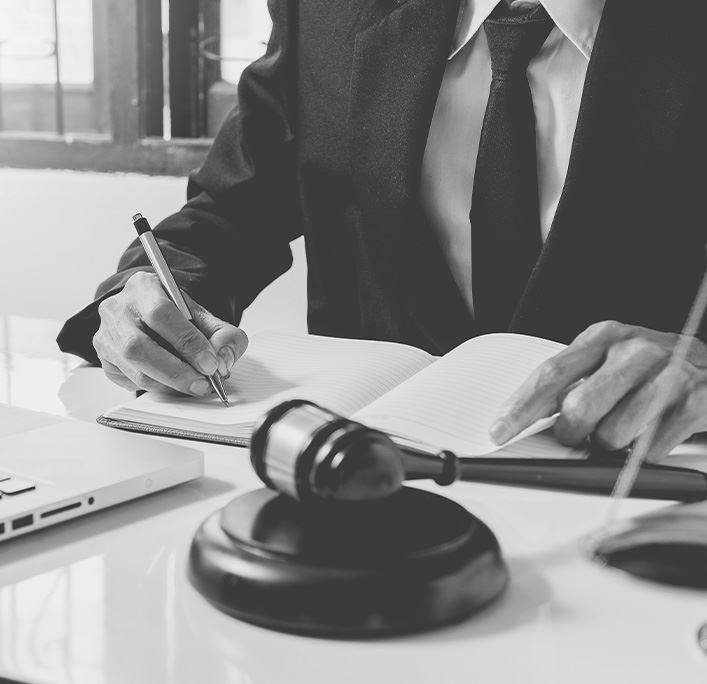 Even in cases that may appear minor, dog owners bear the responsibility of compensating victims for their injuries. Dog owners have a duty to exercise control over their pets and prevent potential attacks. If you have sustained injuries in a dog attack, you may have grounds to pursue compensation through a personal injury claim against the dog owner. However, it is essential to meet specific criteria outlined by New York state law to establish a valid claim, you can consult with Mark David Shirian P.C. to assess your case.
New York State's dog bite laws are relatively intricate. While some states follow the "one-bite rule" or strict liability, New York incorporates elements of both approaches. A crucial detail to note is the state's strict three-year statute of limitations for dog bite claims. Failure to initiate a claim or lawsuit within this timeframe may jeopardize your right to seek compensation.
Victims of dog bites may recover:
Compensation for medical expenses related to the attack, even if the owner was unaware of the dog's potential danger.
Compensation for lost wages, pain and suffering, mental anguish, and disabilities ONLY IF the owner was aware of the dog's potential to cause harm.
Securing both types of damages in a dog bite claim necessitates demonstrating the dog's history of violent behavior, commonly referred to as "vicious propensity." If the dog has bitten someone in the past, this requirement is met, although there are other scenarios where it may apply.
Establishing vicious propensity entails a comprehensive investigation into the dog's background to ascertain whether the owner was aware of its history of violence. All dog bite incidents must be reported to the New York City Department of Health (DOH), which may maintain records indicating previous dog bites, which can strengthen your claim. Additionally, if you can provide evidence that the dog posed a threat to others, such as lunging at or snapping at strangers without provocation, you may be able to establish vicious propensity.
It is essential to recognize that the application of the legal concept of vicious propensity is an evolving field, with parameters continually shaped by rulings in specific dog attack cases. Currently, "Beware of Dog" signs alone do not constitute sufficient evidence of an owner's knowledge of their dog's vicious propensities. Similarly, a dog known to bark at people while chained is not conclusive proof of vicious propensities.
The pain and trauma following a dog attack can be overwhelming, leaving victims with both physical and psychological scars. However, Mark David Shirian P.C. can assist victims in securing the compensation necessary to cover the best available treatment, offering the prospect of regaining a sense of normalcy in their lives.
Dedicated To the satisfaction of our clients
Mark pays close attention to details that are important for your case. I recommend him.

"An amazing attorney goes above and beyond for his clients."

He worked very hard to get the outcome that we both were looking for.

"In March of 2017, I had a wrongful job termination that distressed me & my family. I needed a lawyer who would listen and fight for my rights and give me justice that I deserved."

Mark Shirian is nothing but professional, informative, prompt, and most of all supportive.

"Mark Shirian is nothing but professional, informative, prompt, and most of all supportive. In my time of need, he was quick to help, and offered me a range of solutions to help resolve my issue."

Very compassionate and hard-working lawyer.

"Very compassionate and hard-working lawyer, fights hard for me and keeps me informed, I fully trust his process."
Contact Us Today Schedule a Free Case Evaluation