Workers' Compensation Litigation
Aggressively Fighting for the Rights of Our Clients
Workers' Compensation Litigation
Accidents and injuries can happen in any workplace, and for those in the bustling state of New York, understanding the complexities of workers' compensation litigation is vital. Workers' compensation provides crucial financial support to employees who suffer work-related injuries or illnesses. However, when disputes arise, or claims are denied, injured workers may find themselves in need of legal assistance.
Workers' compensation is a system designed to provide injured workers with financial benefits, including medical coverage and wage replacement, without the need for litigation. It is a no-fault system, meaning that injured workers are generally entitled to benefits regardless of who caused the workplace accident.
Continue Reading
Read Less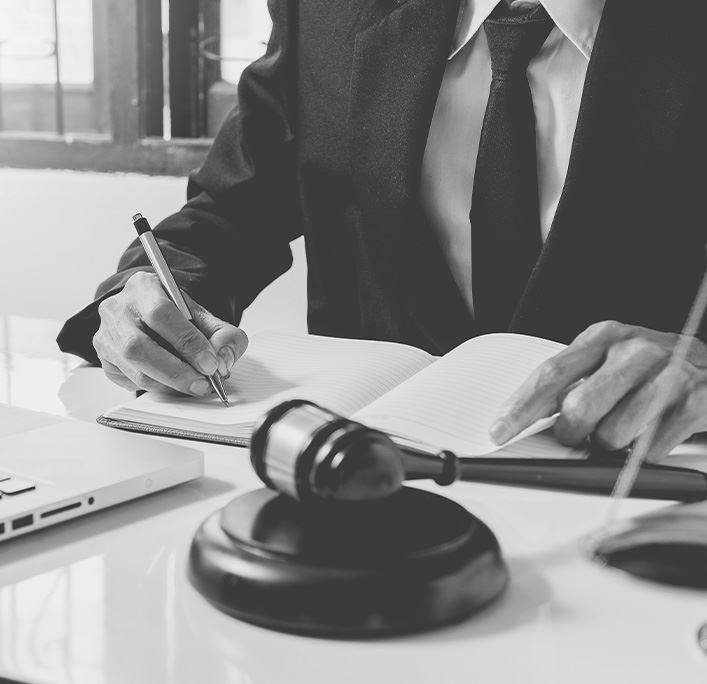 Key Elements of Workers' Compensation Litigation
Despite the no-fault nature of workers' compensation, disputes can arise, leading to litigation. Here are some common reasons for workers' compensation litigation:
Claim Denial: Sometimes, legitimate claims are denied by employers or their insurance companies. This can happen for various reasons, including administrative errors or disputes over whether the injury is work-related.
Benefit Disputes: Disagreements can occur regarding the amount and duration of benefits an injured worker is entitled to. These disputes often require legal intervention to resolve.
Medical Treatment Disputes: Workers may disagree with the medical treatment recommended or provided by the employer's chosen healthcare providers, leading to litigation over the appropriateness of the treatment.
Return-to-Work Issues: Injured workers may dispute their readiness to return to work, especially if they believe they are not physically able to perform their previous job duties.
Permanent Disability Ratings: Disputes can arise over the level of permanent disability attributed to the workplace injury, impacting the amount of long-term benefits an injured worker receives.
Statute of Limitations in a Workers' Compensation Case
In New York, workers' compensation claims are subject to specific statutes of limitations. Generally, injured workers have two years from the date of the workplace injury or the date they became aware of their work-related illness to file a workers' compensation claim. It is crucial to adhere to this timeframe, as failing to file within the prescribed period may result in the forfeiture of your right to benefits.
Seeking Compensation in Workers' Compensation Litigation
Injured workers in New York may be entitled to various forms of compensation through workers' compensation litigation, including:
Medical Expenses: Coverage for the cost of medical treatment, including surgeries, medications, therapy, and rehabilitation.
Wage Replacement: Financial support to compensate for lost wages due to the inability to work during the recovery period.
Temporary Disability Benefits: Financial assistance when injuries temporarily prevent an employee from performing their job.
Permanent Disability Benefits: Compensation for long-term disabilities resulting from workplace injuries.
Vocational Rehabilitation: Assistance in finding new employment if the injury prevents a worker from returning to their previous job.
Death Benefits: Financial support for the dependents of workers who have lost their lives due to a work-related injury or illness.
Importance of Legal Representation
Workers' compensation litigation in New York can be complex, requiring knowledge of both workers' compensation laws and the legal process. Our experienced attorneys at Mark David Shirian P.C. can provide invaluable assistance by:
Claims Advocacy: Assisting injured workers with the claims process, ensuring that claims are properly filed, and supporting documentation is submitted.
Dispute Resolution: Negotiating with employers, insurance companies, and the Workers' Compensation Board to resolve disputes and secure fair benefits for injured workers.
Evidence Gathering: Gathering medical records, witness statements, and other evidence to support the injured worker's claim.
Hearing Representation: Representing injured workers at hearings before the Workers' Compensation Board to present their case and advocate for their rights.
Appeals: If necessary, handling appeals if a claim is denied or benefits are terminated prematurely.
Workers' compensation is a vital safety net for employees in New York who suffer work-related injuries or illnesses. However, when disputes or issues arise, seeking legal representation can be essential to protect the rights of injured workers and ensure they receive the compensation and benefits they are entitled to.
If you've encountered difficulties with your workers' compensation claim, you can contact Mark David Shirian P.C. to navigate the complexities of the system effectively and pursue the financial support you rightfully deserve.
Dedicated To the satisfaction of our clients
Mark pays close attention to details that are important for your case. I recommend him.

"An amazing attorney goes above and beyond for his clients."

Very compassionate and hard-working lawyer.

"Very compassionate and hard-working lawyer, fights hard for me and keeps me informed, I fully trust his process."

He worked very hard to get the outcome that we both were looking for.

"In March of 2017, I had a wrongful job termination that distressed me & my family. I needed a lawyer who would listen and fight for my rights and give me justice that I deserved."

Mark Shirian is nothing but professional, informative, prompt, and most of all supportive.

"Mark Shirian is nothing but professional, informative, prompt, and most of all supportive. In my time of need, he was quick to help, and offered me a range of solutions to help resolve my issue."
Contact Us Today Schedule a Free Case Evaluation