Pedestrian Accident Litigation
Aggressively Fighting for the Rights of Our Clients
Pedestrian Accident Litigation
Pedestrian accidents are a harsh reality of urban life in New York City. With its bustling streets and constant flow of traffic, accidents involving pedestrians can result in devastating injuries and even fatalities. For those who find themselves victims of such accidents, the path to justice can be complex.
In New York, as in most states, pedestrians generally have the right of way when crossing the street at a marked crosswalk or an unmarked intersection. However, determining liability in pedestrian accident cases can be a multifaceted process. Several factors are considered, such as:
Negligence: Establishing negligence is a critical aspect of pedestrian accident cases. Did the driver or another party fail to exercise reasonable care, leading to the accident? This could include actions such as speeding, distracted driving, running a red light, or failing to yield to pedestrians.
Duty of Care: All drivers owe a duty of care to pedestrians on the road. This duty includes maintaining a safe speed, obeying traffic laws, and yielding the right of way to pedestrians when required.
Comparative Fault: In some cases, both the pedestrian and the driver may share some responsibility for the accident. New York follows a comparative fault system, meaning that the amount of compensation a pedestrian can receive may be reduced if they are found partially at fault for the accident.
Witness Statements and Evidence: Eyewitnesses, surveillance footage, and physical evidence play a crucial role in establishing liability. Gathering and preserving this evidence is pivotal in building a strong case.
Continue Reading
Read Less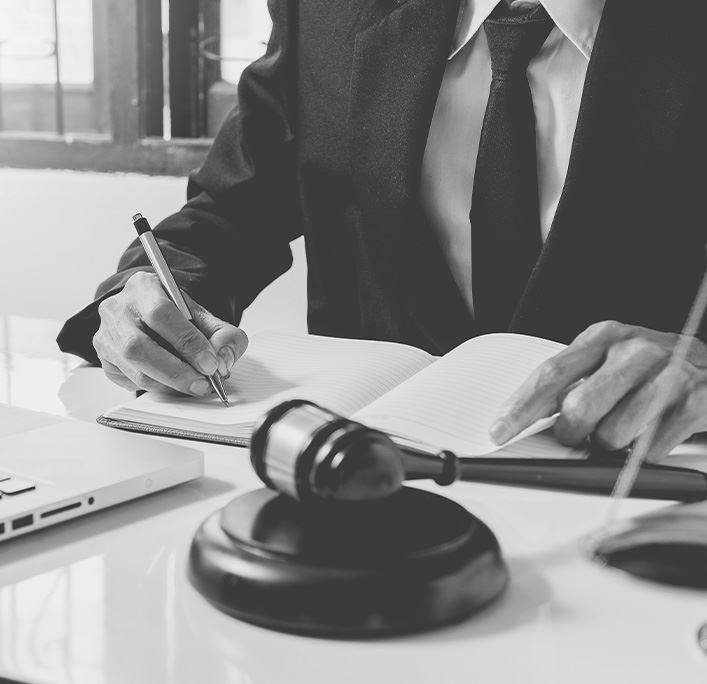 Seeking Compensation
After establishing liability, the next step in pedestrian accident litigation is seeking compensation for the damages suffered. New York law allows pedestrians to seek various forms of compensation, including:
Medical Expenses: This covers the cost of medical treatment, rehabilitation, and ongoing care for injuries sustained in the accident.
Lost Wages: If the pedestrian is unable to work due to their injuries, they may be entitled to compensation for lost wages or reduced earning capacity.
Pain and Suffering: This encompasses the physical and emotional pain endured due to the accident, which can significantly impact the victim's quality of life.
Wrongful Death: In the tragic event of a pedestrian fatality, surviving family members may pursue a wrongful death claim to seek compensation for funeral expenses, loss of financial support, and emotional suffering.
Property Damage: If personal property, such as clothing or personal belongings, was damaged in the accident, the victim may be entitled to reimbursement for those losses.
The Importance of Legal Representation
Navigating the legal complexities of pedestrian accident litigation in New York can be daunting. Having a skilled attorney by your side is crucial. A knowledgeable attorney can assist in the following ways:
Investigation: Attorneys can thoroughly investigate the accident, gathering evidence and interviewing witnesses to establish liability.
Negotiation: Skilled lawyers can negotiate with insurance companies on your behalf to ensure you receive fair compensation.
Litigation: If negotiations fail to yield a fair settlement, your attorney can take your case to court and represent your interests in litigation.
Legal Expertise: Attorneys understand the intricacies of New York pedestrian accident laws, ensuring that your case is handled correctly.
Pedestrian accidents are a harsh reality in New York City, and their aftermath can be overwhelming. However, by understanding the legal nuances of pedestrian accident litigation and seeking experienced legal representation, victims can navigate the complex process of seeking compensation.
If you or a loved one has been involved in a pedestrian accident, you can consult Mark David Shirian P.C. to protect your rights and pursue the justice you deserve.
Dedicated To the satisfaction of our clients
Mark pays close attention to details that are important for your case. I recommend him.

"An amazing attorney goes above and beyond for his clients."

Mark Shirian is nothing but professional, informative, prompt, and most of all supportive.

"Mark Shirian is nothing but professional, informative, prompt, and most of all supportive. In my time of need, he was quick to help, and offered me a range of solutions to help resolve my issue."

He worked very hard to get the outcome that we both were looking for.

"In March of 2017, I had a wrongful job termination that distressed me & my family. I needed a lawyer who would listen and fight for my rights and give me justice that I deserved."

Very compassionate and hard-working lawyer.

"Very compassionate and hard-working lawyer, fights hard for me and keeps me informed, I fully trust his process."
Contact Us Today Schedule a Free Case Evaluation