Truck Accident Litigation
Aggressively Fighting for the Rights of Our Clients
Truck Accident Litigation
Truck accidents can be catastrophic, leading to severe injuries and financial turmoil for victims. In the bustling state of New York, with its extensive network of highways and commercial traffic, truck accidents are an unfortunate reality. For those who find themselves victims of such accidents, understanding the complexities of truck accident litigation is crucial.
The Unique Nature of Truck Accident Cases
Truck accident litigation differs significantly from typical car accident cases due to the following factors:
Federal Regulations: Commercial trucks are subject to a myriad of federal regulations established by the Federal Motor Carrier Safety Administration (FMCSA). These regulations govern various aspects of trucking, including driver qualifications, hours of service, and vehicle maintenance. Violations of these regulations can be a key factor in determining liability.
Multiple Parties: Truck accidents often involve multiple parties beyond just the truck driver, such as trucking companies, maintenance contractors, or cargo loaders. Determining liability may require investigating all potentially responsible parties.
Insurance Complexities: Commercial trucking companies typically carry substantial insurance policies, leading to complex negotiations with insurers. These companies have teams of lawyers and adjusters working to minimize their liability, making it essential for accident victims to have legal representation.
Severity of Injuries: Due to the size and weight of commercial trucks, injuries sustained in truck accidents tend to be more severe, resulting in higher medical expenses and potential long-term consequences.
Continue Reading
Read Less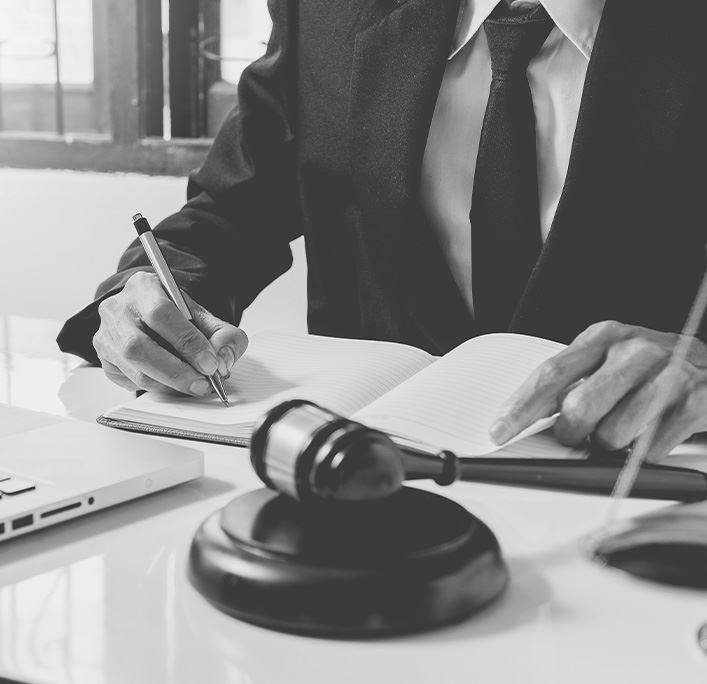 Statute of Limitation of Truck Accident Cases in New York
In New York, it's essential to be aware of the statute of limitations for truck accident litigation. Generally, the statute of limitations for personal injury claims arising from truck accidents in New York is three years from the date of the accident. This means that individuals injured in a truck accident have a three-year window from the date of the incident to file a lawsuit seeking compensation for their injuries and damages. It's crucial to act promptly within this timeframe, as failing to initiate legal action within the prescribed period can result in the case being time-barred, potentially depriving the victim of their right to seek legal redress. You can consult our experienced attorneys at Mark David Shirian P.C. after a truck accident, as it allows for the timely gathering of evidence and building a strong case to protect your rights and pursue just compensation.
Seeking Compensation in Truck Accident Cases
If you've been involved in a truck accident in New York, you may be entitled to various forms of compensation, including:
Medical Expenses: Coverage for the cost of medical treatment, rehabilitation, and ongoing care related to the injuries from the truck accident.
Lost Wages: Compensation for income lost due to the injuries, including potential future earning capacity if the injuries are long-term or permanent.
Pain and Suffering: Non-economic damages for the physical and emotional pain and suffering endured due to the truck accident.
Property Damage: Reimbursement for damage to personal property, including your vehicle.
Punitive Damages: In cases of gross negligence or willful misconduct, punitive damages may be awarded to punish the responsible parties.
Importance of Legal Representation
Truck accident cases are legally complex and involve negotiations with powerful commercial entities. Having an experienced attorney is essential to:
Evidence Gathering: Investigating the accident, gathering evidence, and interviewing witnesses to build a strong case.
Negotiation: Negotiating with trucking companies and their insurers to secure a fair settlement on your behalf.
Legal Expertise: Understanding the intricacies of federal and New York trucking regulations to ensure your case is handled correctly.
Litigation: If necessary, representing your interests in court and advocating for your rights.
Truck accidents in New York can have devastating consequences, but knowing your rights and understanding the legal process is crucial for seeking the compensation you deserve.
Dedicated To the satisfaction of our clients
Mark Shirian is nothing but professional, informative, prompt, and most of all supportive.

"Mark Shirian is nothing but professional, informative, prompt, and most of all supportive. In my time of need, he was quick to help, and offered me a range of solutions to help resolve my issue."

Very compassionate and hard-working lawyer.

"Very compassionate and hard-working lawyer, fights hard for me and keeps me informed, I fully trust his process."

Mark pays close attention to details that are important for your case. I recommend him.

"An amazing attorney goes above and beyond for his clients."

He worked very hard to get the outcome that we both were looking for.

"In March of 2017, I had a wrongful job termination that distressed me & my family. I needed a lawyer who would listen and fight for my rights and give me justice that I deserved."
Contact Us Today Schedule a Free Case Evaluation