Ectopic Pregnancy
Aggressively Fighting for the Rights of Our Clients
Ectopic pregnancy is a potentially life-threatening condition in which a fertilized egg implants and grows outside the uterus, typically in the fallopian tube. This medical emergency requires prompt diagnosis and treatment to prevent severe complications.
Understanding Ectopic Pregnancy
Ectopic pregnancies occur when the fertilized egg implants outside the uterus, which is the usual site for a healthy pregnancy to develop. Most often, ectopic pregnancies occur in the fallopian tubes, but they can also happen in other locations like the cervix, ovary, or abdominal cavity. Unfortunately, an ectopic pregnancy cannot proceed to a full-term birth, and if left untreated, it can rupture the fallopian tube, leading to severe internal bleeding and potential loss of life.
Continue Reading
Read Less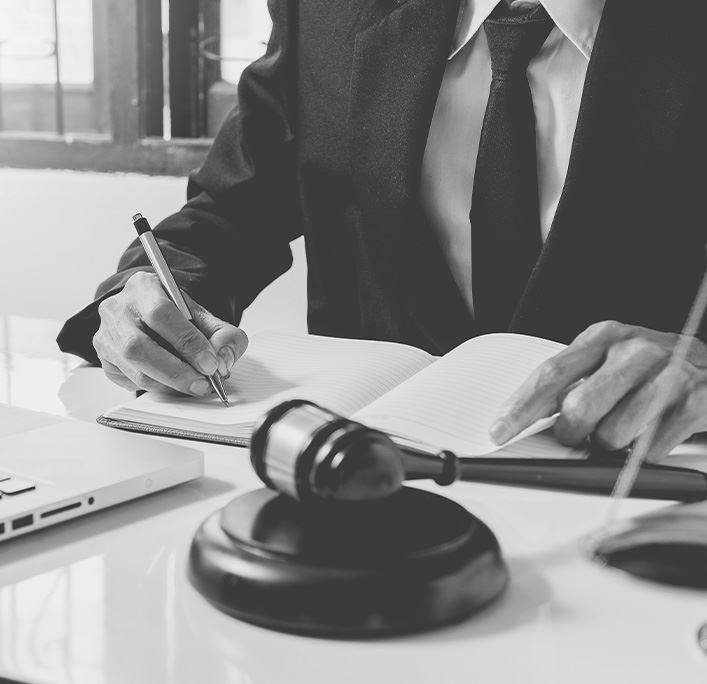 Legal Obligations for Healthcare Providers in New York
Healthcare providers in New York are legally and ethically obligated to provide timely and appropriate care to patients experiencing an ectopic pregnancy. Failure to do so can result in legal consequences, including medical malpractice claims. Some key legal considerations for healthcare providers include:
Prompt Diagnosis: Timely and accurate diagnosis is critical when an ectopic pregnancy is suspected. Healthcare providers must use appropriate diagnostic tests, such as ultrasound, to confirm the condition.
Informed Consent: Healthcare providers must fully inform patients about the risks and benefits of available treatments for ectopic pregnancy. This includes explaining the potential consequences of not receiving treatment.
Standard of Care: Physicians and medical staff are expected to adhere to the established standard of care for ectopic pregnancies, which may involve medication administration or surgical intervention.
Monitoring and Follow-up: Healthcare providers should closely monitor patients who receive treatment for ectopic pregnancies and provide necessary follow-up care to ensure the patient's well-being.
Patient Rights and Advocacy
Patients facing an ectopic pregnancy have the right to receive clear and accurate information about their condition, treatment options, and potential risks. It is crucial for patients to be informed advocates for their own healthcare. Some key patient rights and considerations include:
Informed Consent: Patients have the right to understand the proposed treatment options, including potential risks and benefits, and provide informed consent for their chosen course of action.
Second Opinions: Patients can seek second opinions from other healthcare providers if they have concerns about their diagnosis or recommended treatment.
Medical Records Access: Patients have the right to access their medical records and review the details of their care.
Legal Recourse: If a patient believes they have received substandard care or their rights have been violated, they have the option to consult with an attorney to explore potential legal remedies.
Ectopic pregnancy is a challenging medical condition that requires immediate attention and appropriate care. Healthcare providers in New York have legal obligations to diagnose and treat this condition effectively, and patients have the right to be informed about their options and make decisions about their care. Ensuring that both medical providers and patients are aware of their respective rights and responsibilities can help navigate the complexities of ectopic pregnancy while safeguarding patient well-being and legal rights.
If you or a loved one has experienced complications related to ectopic pregnancy, seeking legal counsel from Mark David Shirian P.C. can help protect your rights and seek justice if necessary.
Dedicated To the satisfaction of our clients
Mark Shirian is nothing but professional, informative, prompt, and most of all supportive.

"Mark Shirian is nothing but professional, informative, prompt, and most of all supportive. In my time of need, he was quick to help, and offered me a range of solutions to help resolve my issue."

Mark pays close attention to details that are important for your case. I recommend him.

"An amazing attorney goes above and beyond for his clients."

He worked very hard to get the outcome that we both were looking for.

"In March of 2017, I had a wrongful job termination that distressed me & my family. I needed a lawyer who would listen and fight for my rights and give me justice that I deserved."

Very compassionate and hard-working lawyer.

"Very compassionate and hard-working lawyer, fights hard for me and keeps me informed, I fully trust his process."
Contact Us Today Schedule a Free Case Evaluation