Slip and Fall Injury Litigation
Aggressively Fighting for the Rights of Our Clients
Slip and Fall Injury Litigation
Slip and fall accidents are a common occurrence in New York, especially during the cold and icy winter months. These accidents can result in severe injuries, impacting a person's quality of life and finances. If you or a loved one has suffered a slip and fall injury on someone else's property, understanding the legal aspects of slip and fall litigation in New York is crucial.
Understanding Slip and Fall Liability in New York
In New York, slip and fall cases generally fall under the umbrella of premises liability law. Property owners or occupiers have a legal responsibility to maintain safe conditions on their premises. When they fail to do so, and an injury occurs as a result, they may be held liable.
To establish liability in a slip and fall case, the following elements are typically considered:
Duty of Care: Property owners owe a duty of care to visitors, which includes maintaining the property in a reasonably safe condition.
Notice: Did the property owner know or should have known about the hazardous condition that led to the slip and fall? This involves determining whether the property owner was aware of the danger or if it existed for a sufficient period that they should have known.
Causation: Establishing a direct link between the hazardous condition and the slip and fall injury is crucial. The hazardous condition must have been the proximate cause of the accident.
Damages: Demonstrating the extent of the damages suffered, which can include medical expenses, lost wages, pain and suffering, and other related losses.
Continue Reading
Read Less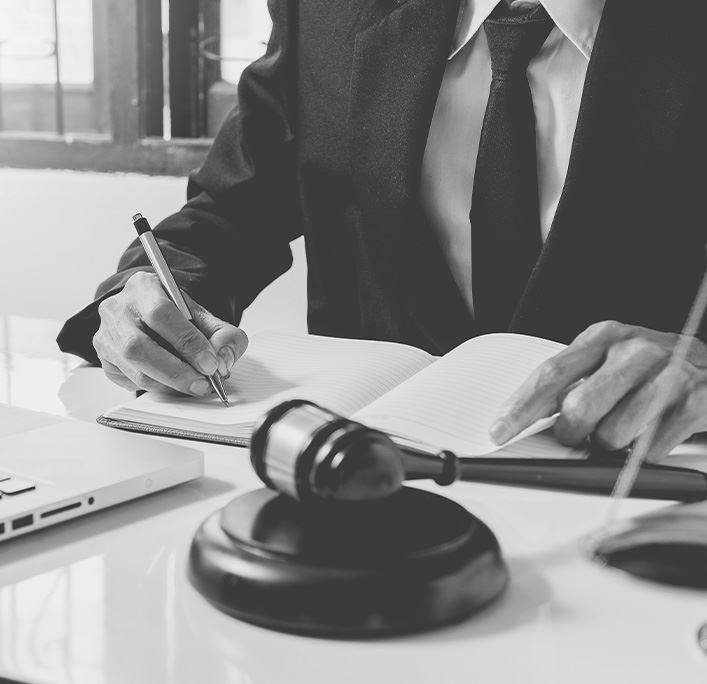 Statute of Limitations for Slip and Fall Injury Cases in New York
In New York, it's crucial to be aware of the statute of limitations for slip and fall injury cases. Generally, the statute of limitations for personal injury claims, including slip and fall accidents, is three years from the date of the accident. This means that you have a three-year window from the date of your slip and fall incident to file a lawsuit seeking compensation for your injuries and damages. Failing to initiate legal action within this timeframe can result in your case being time-barred, and you may lose your right to pursue a claim. However, it's essential to consult with an experienced attorney as soon as possible after a slip and fall accident, as gathering evidence and building a strong case can take time. You can contact Mark David Shirian P.C. for a consultation on your case.
Seeking Compensation for Slip and Fall Injury
If you've been injured in a slip and fall accident in New York, you may be entitled to compensation, which can include:
Medical Expenses: Coverage for the costs of medical treatment, rehabilitation, and ongoing care related to the injuries from the slip and fall.
Lost Wages: Compensation for income lost due to the injuries, including potential future earning capacity if the injuries are long-term or permanent.
Pain and Suffering: Non-economic damages for the physical and emotional pain and suffering endured due to the slip and fall.
Property Damage: Reimbursement for damage to personal property, such as clothing or personal belongings.
Legal Fees: In some cases, you may be entitled to recover your attorney's fees if you prevail in your slip and fall case.
The Importance of Legal Representation
Slip and fall cases can be legally complex and require expertise in premises liability law and New York's legal system. Our experienced attorneys can provide invaluable assistance by:
Evidence Gathering: Investigating the accident, gathering evidence, and interviewing witnesses to build a strong case.
Negotiation: Negotiating with property owners or their insurers to secure a fair settlement on your behalf.
Legal Expertise: Understanding the intricacies of New York slip and fall laws to ensure your case is handled correctly.
Litigation: If necessary, representing your interests in court and advocating for your rights.
Slip and fall injuries can have a significant impact on your life, both physically and financially. Understanding your rights and the legal avenues available in New York is essential for securing the compensation you deserve.
If you've been injured in a slip and fall accident, you can contact Mark David Shirian P.C. to protect your rights and seek the justice you rightfully deserve.
Dedicated To the satisfaction of our clients
He worked very hard to get the outcome that we both were looking for.

"In March of 2017, I had a wrongful job termination that distressed me & my family. I needed a lawyer who would listen and fight for my rights and give me justice that I deserved."

Mark Shirian is nothing but professional, informative, prompt, and most of all supportive.

"Mark Shirian is nothing but professional, informative, prompt, and most of all supportive. In my time of need, he was quick to help, and offered me a range of solutions to help resolve my issue."

Very compassionate and hard-working lawyer.

"Very compassionate and hard-working lawyer, fights hard for me and keeps me informed, I fully trust his process."

Mark pays close attention to details that are important for your case. I recommend him.

"An amazing attorney goes above and beyond for his clients."
Contact Us Today Schedule a Free Case Evaluation