Pain and Suffering Litigation
Aggressively Fighting for the Rights of Our Clients
Pain and Suffering Litigation
In the bustling metropolis of New York, accidents and injuries can disrupt lives in an instant. When negligence or wrongful conduct leads to physical pain, emotional suffering, and a diminished quality of life, pursuing compensation through pain and suffering litigation becomes a critical avenue for justice. At Mark David Shirian P.C., we understand the complexities of this legal terrain and are dedicated to helping our clients navigate it successfully.
Pain and suffering encompass a broad range of physical and emotional distress experienced by an injured party as a result of an accident or wrongful conduct. It extends beyond the immediate physical injuries and includes:
Physical Pain: This refers to the actual physical discomfort or agony experienced due to the injury. It may involve temporary pain during the recovery period or long-lasting chronic pain.
Emotional Distress: Emotional suffering can manifest as anxiety, depression, post-traumatic stress disorder (PTSD), and other mental health issues arising from the accident or injury.
Loss of Enjoyment of Life: This pertains to the loss of the ability to engage in activities or hobbies that brought joy prior to the injury.
Disfigurement or Scarring: Visible injuries can lead to permanent disfigurement or scarring, which can have a significant emotional impact on the injured party.
Continue Reading
Read Less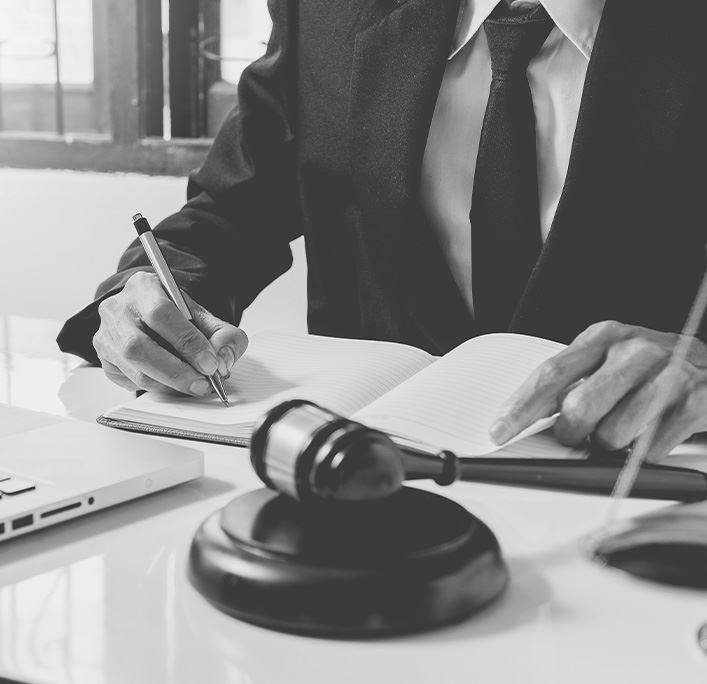 Navigating Pain and Suffering Claims
Establishing Negligence: To pursue a pain and suffering claim, plaintiffs must first establish that the defendant's negligence caused the injury. Proving negligence typically involves demonstrating that the defendant owed a duty of care, breached that duty, and the breach resulted in the injury.
Calculating Damages: New York law does not provide specific guidelines for calculating pain and suffering damages. Instead, juries and judges have considerable discretion in determining the appropriate amount. Factors such as the severity of the injury, the impact on the plaintiff's life, and the defendant's conduct can influence the award.
Statute of Limitations: It's crucial to be aware of the statute of limitations for personal injury claims in New York. Generally, plaintiffs have three years from the date of the injury to file a lawsuit, but exceptions may apply.
Comparative Negligence: New York follows a comparative negligence system, which means that the plaintiff's compensation can be reduced if they are found partially responsible for their injuries.
Documentation and Evidence: Strong evidence is essential to support pain and suffering claims. This includes medical records, expert testimony, photographs of injuries, and documentation of emotional distress.
Insurance Companies: Dealing with insurance companies can be challenging. They may attempt to minimize payouts, so it's advisable to consult with an experienced attorney to negotiate on your behalf.
Settlement vs. Trial: Many pain and suffering claims are settled out of court. However, if a fair settlement cannot be reached, the case may proceed to trial.
Given the intricacies of pain and suffering litigation in New York, it is strongly recommended that both plaintiffs and defendants seek legal representation. Experienced personal injury attorneys at Mark David Shirian P.C. can provide invaluable guidance, assess the strength of your case, negotiate with insurance companies, and, if necessary, represent you in court.
In the bustling streets of New York, accidents and injuries can happen in the blink of an eye, causing immense pain and suffering. Pursuing justice through pain and suffering is a vital process that can help victims regain some semblance of their lives.
At Mark David Shirian P.C., we stand by our commitment to assist our clients in navigating this complex legal landscape, ensuring that they receive the compensation they deserve for the pain and suffering they've endured
Dedicated To the satisfaction of our clients
Mark pays close attention to details that are important for your case. I recommend him.

"An amazing attorney goes above and beyond for his clients."

Mark Shirian is nothing but professional, informative, prompt, and most of all supportive.

"Mark Shirian is nothing but professional, informative, prompt, and most of all supportive. In my time of need, he was quick to help, and offered me a range of solutions to help resolve my issue."

Very compassionate and hard-working lawyer.

"Very compassionate and hard-working lawyer, fights hard for me and keeps me informed, I fully trust his process."

He worked very hard to get the outcome that we both were looking for.

"In March of 2017, I had a wrongful job termination that distressed me & my family. I needed a lawyer who would listen and fight for my rights and give me justice that I deserved."
Contact Us Today Schedule a Free Case Evaluation