Personal Injury Cases
Aggressively Fighting for the Rights of Our Clients
In the heart of the bustling metropolis of New York, accidents happen every day, changing lives in an instant. Personal injury cases encompass a wide range of situations, from slip and fall accidents to medical malpractice and car crashes. For those who have suffered injuries due to someone else's negligence, the journey to recovery can be challenging. However, Mark David Shirian P.C. stands ready to champion the rights of personal injury victims and guide them towards the justice and compensation they deserve.
Diverse Cases, Common Goals
Personal injury cases cover a vast spectrum of incidents, including workplace accidents, defective products, and premises liability. While the circumstances may vary, the common thread is that they result in physical, emotional, or financial harm to the victim.
Continue Reading
Read Less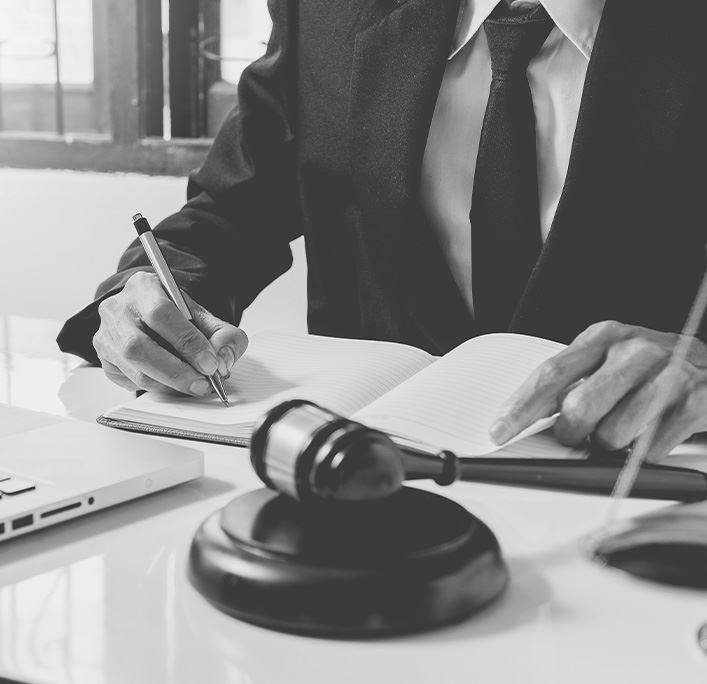 The Importance of Liability
In personal injury cases, establishing liability is a crucial aspect. Attorneys must demonstrate that the defendant's negligence or wrongdoing directly caused the injuries sustained by the victim.
Statutes of Limitations in New York
Car Accidents: In New York, the statute of limitations for filing a personal injury claim resulting from a car accident is typically three years from the date of the accident.
Slip and Fall Accidents: Personal injury claims stemming from slip and fall accidents generally have a statute of limitations of three years.
Medical Malpractice: The statute of limitations for medical malpractice cases in New York is typically two and a half years from the date of the alleged malpractice or from the end of continuous treatment.
Product Liability: These cases often have a statute of limitations of three years from the date of injury.
Workplace Injuries: Workers' compensation claims usually have a two-year statute of limitations, while third-party personal injury claims may follow the standard three-year limitation.
Dog Bites: Personal injury claims resulting from dog bites typically have a three-year statute of limitations.
Legal Insights
Consultation with an Attorney: If you have been injured due to someone else's negligence, seeking legal counsel from an experienced personal injury attorney is crucial. You can consult our attorneys at Mark David Shirian P.C. so they can assess the details of your case and provide guidance on the best course of action.
Evidence and Documentation: Collecting and preserving evidence, such as medical records, photographs, and witness statements, can significantly strengthen your personal injury claim.
Insurance Companies: Be cautious when dealing with insurance companies. They may attempt to minimize your compensation. Having an attorney handle negotiation on your behalf can ensure a fair settlement.
Court Litigation: In cases where negotiations fail, our personal injury attorneys are prepared to take the matter to court to secure just compensation for their clients.
In the vibrant and diverse landscape of New York, personal injury cases represent stories of adversity, resilience, and the pursuit of justice. Mark David Shirian P.C. is committed to serve as a beacon of hope for personal injury victims, guiding them on the path to recovery and ensuring that they receive the compensation they deserve. Our dedicated legal professionals understand that justice is not just a legal concept; it's a lifeline for those who have suffered.
When faced with the daunting aftermath of a personal injury, victims can find solace in knowing that experienced personal injury attorneys are here to champion their rights and navigate the complexities of the legal system on their behalf.
Dedicated To the satisfaction of our clients
Mark pays close attention to details that are important for your case. I recommend him.

"An amazing attorney goes above and beyond for his clients."

Mark Shirian is nothing but professional, informative, prompt, and most of all supportive.

"Mark Shirian is nothing but professional, informative, prompt, and most of all supportive. In my time of need, he was quick to help, and offered me a range of solutions to help resolve my issue."

He worked very hard to get the outcome that we both were looking for.

"In March of 2017, I had a wrongful job termination that distressed me & my family. I needed a lawyer who would listen and fight for my rights and give me justice that I deserved."

Very compassionate and hard-working lawyer.

"Very compassionate and hard-working lawyer, fights hard for me and keeps me informed, I fully trust his process."
Contact Us Today Schedule a Free Case Evaluation