Employment Discrimination
Aggressively Fighting for the Rights of Our Clients
Employment Discrimination
New York, a bustling epicenter of diversity and opportunity, is home to a vast array of individuals from all walks of life. However, within the complex fabric of employment, instances of discrimination can arise, casting shadows on the pursuit of equal opportunities. Our employment discrimination attorneys at Mark David Shirian P.C. serve as beacons of justice, striving to protect employees' rights and combat discrimination in all its forms.
Employment discrimination is the unjust or prejudicial treatment of employees or job applicants based on their protected characteristics, such as race, gender, age, pregnancy, disability, religion, or sexual orientation. In New York, federal and state laws work in harmony to safeguard employees from discrimination in the workplace.
Continue Reading
Read Less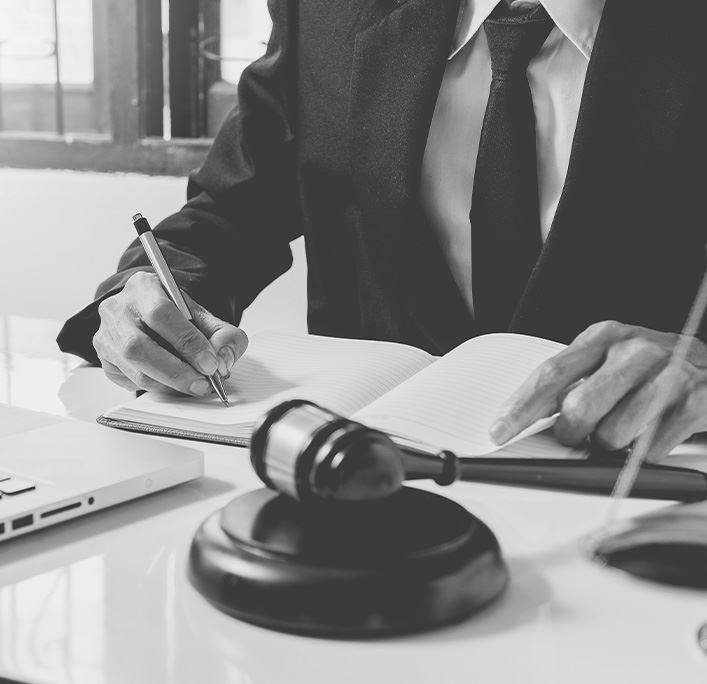 Common Forms of Employment Discrimination
Hiring Discrimination: Occurs when employers make hiring decisions based on protected characteristics rather than qualifications.
Wage Discrimination: Unequal pay or compensation based on gender, race, or other protected characteristics.
Promotion and Advancement Discrimination: Unjust denial of promotions, raises, or career advancement opportunities.
Retaliation: Employees are subjected to adverse actions or termination for reporting discrimination or participating in discrimination investigations.
Harassment: Involves offensive, unwelcome conduct related to protected characteristics, creating a hostile work environment.
Disability Discrimination: Failure to provide reasonable accommodations for disabled employees or job applicants.
Pregnancy Discrimination: Unlawful treatment of pregnant employees, including denial of leave or reasonable accommodations.
Family and Medical Leave Act (FMLA) violations: Cases may arise when employers deny FMLA benefits or retaliate against employees for taking FMLA leave.
The Role of our Employment Discrimination Attorneys
Our attorneys advocate for employees who have experienced bias in the workplace. Their roles encompass:
Legal Expertise: Our attorneys possess in-depth knowledge of federal, state, and local anti-discrimination laws, ensuring that cases are handled correctly from a legal standpoint.
Case Assessment: Our Attorneys evaluate the merits of discrimination claims, helping clients understand their rights and options.
Negotiation: Our attorneys negotiate on behalf of their clients to reach settlements when possible, seeking fair compensation and resolution.
Litigation: When negotiation fails, our attorneys are ready represent our clients in court, presenting compelling arguments and advocating for their rights before judges and juries.
Evidence Gathering: Our Attorneys help clients collect and preserve evidence, such as witness testimonies and documentation of discriminatory practices.
Appeals: Our attorneys handle appeals when necessary, pursuing further legal remedies if the initial outcome is unsatisfactory.
Employment discrimination in New York is a persistent challenge, but the legal framework in place empowers employees to stand up against unfair treatment. Our employment discrimination attorneys at Mark David Shirian P.C. serve as defenders of justice, committed to ensuring that every individual has the opportunity to thrive in a workplace free from discrimination based on their identity or background. In a state that values diversity and inclusivity, these legal professionals play an indispensable role in holding employers accountable for their discriminatory actions and contributing to a fair and equitable future for all employees.
Dedicated To the satisfaction of our clients
Very compassionate and hard-working lawyer.

"Very compassionate and hard-working lawyer, fights hard for me and keeps me informed, I fully trust his process."

Mark pays close attention to details that are important for your case. I recommend him.

"An amazing attorney goes above and beyond for his clients."

He worked very hard to get the outcome that we both were looking for.

"In March of 2017, I had a wrongful job termination that distressed me & my family. I needed a lawyer who would listen and fight for my rights and give me justice that I deserved."

Mark Shirian is nothing but professional, informative, prompt, and most of all supportive.

"Mark Shirian is nothing but professional, informative, prompt, and most of all supportive. In my time of need, he was quick to help, and offered me a range of solutions to help resolve my issue."
Contact Us Today Schedule a Free Case Evaluation