Catastrophic Injury
Aggressively Fighting for the Rights of Our Clients
Catastrophic Injury Litigation
Each day, approximately 400 individuals in the state experience traumatic brain injuries, while around 1,000 New Yorkers suffer spinal cord injuries annually, which can lead to paralysis, including complete quadriplegia in some instances. These are just a couple of examples of catastrophic injuries that befall unsuspecting victims due to circumstances beyond their control.
If you or a loved one's life has been profoundly affected by a catastrophic injury resulting from someone else's negligence, you are entitled to substantial compensation. You should not have to navigate this challenging journey alone. The skilled New York catastrophic injury attorneys at Mark David Shirian P.C. are committed to advocating on your behalf, ensuring you receive the compensation necessary to restore as much quality of life as possible.
Catastrophic injuries merit a higher level of compensation than standard personal injury cases. Although they technically fall under personal injury, they surpass the threshold for higher damages.
Continue Reading
Read Less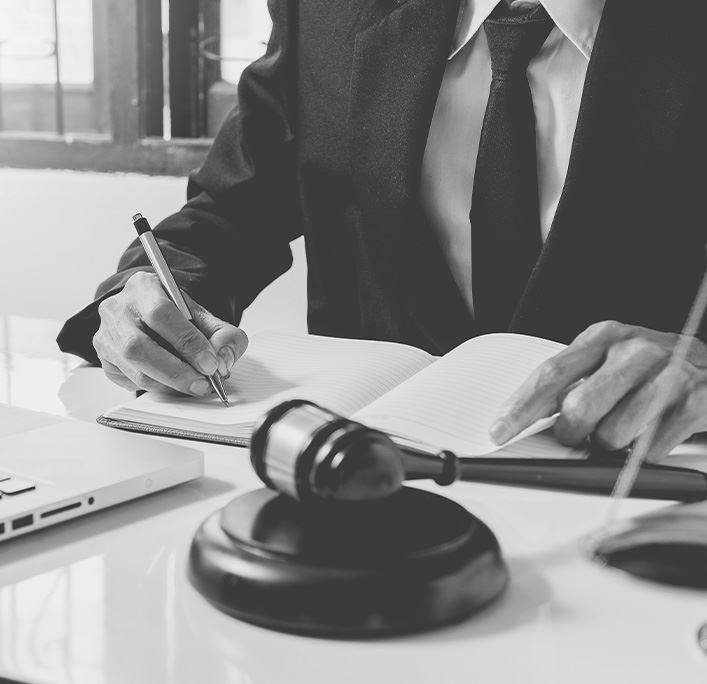 Types of Catastrophic Injuries
The most common types of catastrophic injuries include:
- Brain injuries, which can result in cognitive dysfunction, speech impairments, mobility challenges, or blindness
Spinal cord injuries, leading to paraplegia or quadriplegia, chronic pain, spasms, loss of bowel or bladder control, respiratory difficulties, or circulatory problems
Severe burn injuries covering significant areas of the face or body
Injuries necessitating amputations
Multiple bone fractures
Damage to internal organs
Common Causes of Catastrophic Injuries in New York
Catastrophic injuries often arise from various circumstances, including:
Motor vehicle accidents
Workplace accidents
Falls
Sport and recreational activities
Construction accidents
Medical mistakes
Defective medical devices or drugs
Will My Catastrophic Injury Claim Go to Trial?
Several factors increase the likelihood of a personal injury claim involving catastrophic injuries proceeding to trial, including:
- Disputed liability for the accident
Disagreement regarding the cause or severity of the injury
Substantial damage claims, prompting vigorous defense by the insurance company
Multiple parties potentially at fault, leading to finger-pointing among defendants and their insurers
Allegations of contributory negligence, which could result in the defendant(s) refusing to pay or offering less than the claim's true value
Various reasons may preclude a settlement and necessitate a trial for your catastrophic injury case. You require an experienced trial attorney to represent your interests and explore all available avenues for securing the compensation you rightfully deserve.
Mark David Shirian P.C. does not hesitate to take our clients' cases to trial. Our New York City catastrophic injury attorneys can initiate a lawsuit, meticulously prepare for trial, and present your case in court with the objective of obtaining full compensation on your behalf.
Catastrophic injuries can impose substantial financial, emotional, and lifestyle burdens for years after an accident. If you've sustained a severe injury in a traffic accident, construction incident, or any other scenario due to someone else's negligence, seek the assistance of a seasoned and effective personal injury attorney to maximize your potential recovery. A dedicated catastrophic injury attorney can help investigate your claim, identify the responsible parties, pursue insurance or workers' compensation benefits when applicable, and hold those accountable for your suffering.
You should not be left to bear the financial burden if someone else caused your catastrophic injury. Your New York personal injury lawyer will ensure your rights are protected. For a skilled catastrophic injury attorney, reach out to Mark David Shirian P.C.
Dedicated To the satisfaction of our clients
Mark pays close attention to details that are important for your case. I recommend him.

"An amazing attorney goes above and beyond for his clients."

He worked very hard to get the outcome that we both were looking for.

"In March of 2017, I had a wrongful job termination that distressed me & my family. I needed a lawyer who would listen and fight for my rights and give me justice that I deserved."

Very compassionate and hard-working lawyer.

"Very compassionate and hard-working lawyer, fights hard for me and keeps me informed, I fully trust his process."

Mark Shirian is nothing but professional, informative, prompt, and most of all supportive.

"Mark Shirian is nothing but professional, informative, prompt, and most of all supportive. In my time of need, he was quick to help, and offered me a range of solutions to help resolve my issue."
Contact Us Today Schedule a Free Case Evaluation