Bicycle Accidents
Aggressively Fighting for the Rights of Our Clients
Bicycle Accident Litigation
Experiencing a bicycle collision and suffering an injury can be a harrowing ordeal. Bicycle accident injuries are among the most severe, given the minimal protection a bicycle offers, especially when it collides with a motor vehicle. Even if you were diligent enough to wear a bicycle helmet, the impact likely resulted in significant and potentially life-threatening injuries. These injuries may cast a shadow of pain, suffering, and disability over your life.
In such trying times, you shouldn't bear the additional burden of dealing with uncooperative insurance companies or aggressive creditors. At Mark David Shirian P.C., we understand the challenges you face after a bicycle accident, and we are committed to relieving you of the legal complexities associated with it. Our goal is to enable you to focus on rebuilding your life while we fight for your rights.
Our experienced team at Mark David Shirian P.C. possesses a wealth of expertise in representing injured bicyclists. If you are an injured cyclist, our dedicated bicycle accident lawyers pledge to meticulously prepare your injury claim and advocate for the maximum compensation you rightfully deserve, every step of the way.
Continue Reading
Read Less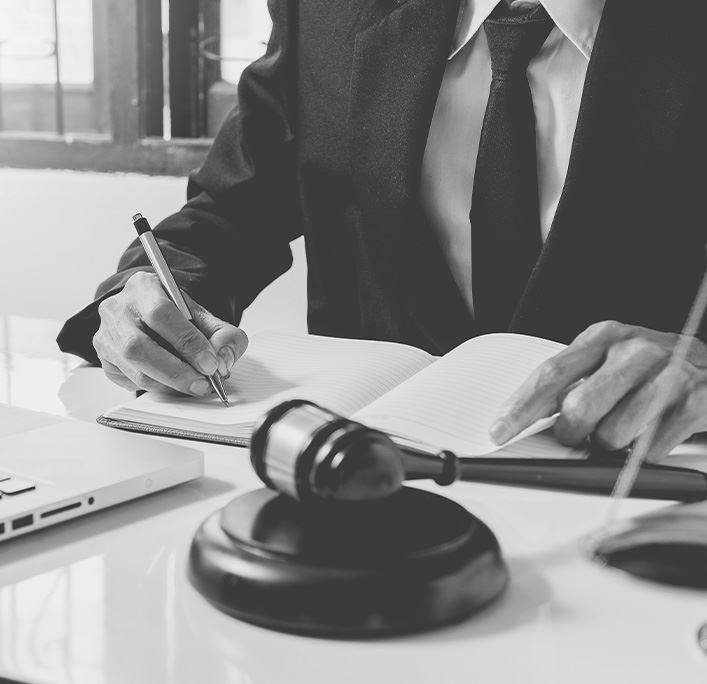 Most Common Bicycle Accident Injuries
Bicycles are a prevalent mode of transportation, recreation, and exercise throughout New York. Unfortunately, bicycles provide minimal protection against the hazards faced by cyclists on the city's roadways. Consequently, severe and catastrophic injuries often result from bicycle accidents, with a significant portion of victims being children. Some of the most frequently encountered injuries in bicycle accidents include:
Head injuries
Facial injuries
Limb fractures
Chest trauma
Bicyclist Laws and Regulations in New York City and New York State
Bicyclists in New York are required to adhere to the same rules of the road and enjoy the same rights as operators of other vehicles, as stipulated in New York State Vehicle and Traffic Law § 1231. However, bicyclists are classified as pedestrians under New York's No-Fault Law, rendering them eligible for No-Fault coverage under most circumstances.
Additionally, New York has established various helmet laws detailed in New York Vehicle and Traffic Law § 1238. Children under the age of one are prohibited from being passengers on bicycles. Passengers and operators under the age of fourteen must wear protective headgear. Other bicyclists are not legally obligated to wear helmets.
New York No-Fault Insurance and Bicycle Accidents
New York operates under a no-fault insurance system, designed to ensure that accident victims receive compensation for their medical expenses, regardless of fault. Bicyclists can leverage these laws by filing a claim with their own auto insurance if they have coverage. If your insurance is exhausted, you may pursue a claim against the driver's insurance provider.
However, navigating these insurance claims can be complex. Our New York City bicycle accident attorneys are here to provide assistance. In many cases, having an experienced lawyer on your side leads to higher compensation awards.
To initiate a no-fault insurance claim, an injured bicyclist must adhere to the following steps:
Submit written notice to the insurance company within 30 days of the accident.
Send bills for medical treatment to the insurance company within 45 days of receiving treatment.
For future damages, you may need to undergo additional medical exams requested by the insurance company.
Dedicated To the satisfaction of our clients
Very compassionate and hard-working lawyer.

"Very compassionate and hard-working lawyer, fights hard for me and keeps me informed, I fully trust his process."

Mark pays close attention to details that are important for your case. I recommend him.

"An amazing attorney goes above and beyond for his clients."

He worked very hard to get the outcome that we both were looking for.

"In March of 2017, I had a wrongful job termination that distressed me & my family. I needed a lawyer who would listen and fight for my rights and give me justice that I deserved."

Mark Shirian is nothing but professional, informative, prompt, and most of all supportive.

"Mark Shirian is nothing but professional, informative, prompt, and most of all supportive. In my time of need, he was quick to help, and offered me a range of solutions to help resolve my issue."
Contact Us Today Schedule a Free Case Evaluation