Civil Rights Litigation Aggressively Fighting for the Rights of Our Clients
New York Civil Rights Litigation Attorney
Fighting To Protect You from Injustice
Everyone is entitled to fair and just treatment under the law and in every area of their lives, including their workplace, their home, and any public space. When your civil rights are violated, you will need experienced legal assistance that will do whatever it takes to get you the justice that you deserve.
Our New York civil rights litigation lawyer at Mark David Shirian P.C. is prepared to help you if your civil rights have been denied. We have represented clients in a number of different areas, including cases involving housing discrimination, malicious prosecution, and public accommodations violations. We can work to efficiently and effectively pursue legal action against perpetrators and vigorously defend and protect your rights.
If you believe your civil rights have been violated, we can help you explore whether you have a case. Call (212) 931-6530 or contact us onlineto get started.
Civil Rights Discrimination
The Civil Rights Act of 1964 codifies federal protections against discriminatory in a number of arenas. You cannot be discriminated against on the basis of your race, religion, national origin, age, gender identity, sexual orientation, or disability.
Areas where The Civil Rights Act of 1964 explicitly prohibits discriminatory actions include:
Voting and voting facilities
Public accommodations
Public facilities
Public education
Federally programs
Employment
In some cases, discriminatory actions can be abundantly obvious in nature. Others are more perniciously subtle, and you may not immediately realize you have been discriminated against. This is especially true in instances of employment discrimination, where unscrupulous companies use numerous strategies to conceal unlawful hiring practices or terminations.
If you believe you may have been the victim of a discriminatory action protected by the Civil Rights Act, it is important to seek legal action right away. Our team can help evaluate the facts of your situation and determine whether you have a case.
Housing Discrimination
Federal and state laws work in tandem to protect New Yorkers from discriminatory housing practices. The Fair Housing Act prohibits discrimination on the basis of race, national origin, disability, religion, or sex. It also precludes discriminatory conduct on account of someone's familial status, including the presence of minor children.
The New York State Human Rights Law expands these federal housing protections. Under the law, individuals seeking housing cannot be discriminated against on account of their military status, age, sexual orientation, marital status, or creed. Almost all housing throughout New York is subject to these anti-discrimination measures, with very few exceptions.
The laws apply to all housing providers, including real estate agents, landlords, building managers, and condominium boards. They also apply to lenders and banks facilitating mortgages or other housing-related loans.
Thanks to fair housing law protections, housing providers cannot do any of the following:
Refusing to rent, sell, accept an application for, negotiate, or otherwise conduct a transaction involving housing
Setting differing and unequal terms for a housing applicant (such as conditions for a mortgage or rental agreement)
Offering unequal housing services (such as refusing to make timely repairs for only some tenants in a rental building with multiple units)
Using and disseminating discriminatory advertisements for housing
Engaging in any discriminatory direct or indirect harassment, including sexual harassment
Individuals with disabilities also have rights under fair housing laws. Housing providers may not refuse to make reasonable accommodations to facility common areas or services if not doing so precludes someone from access to the housing.
If you have suffered housing discrimination, immediately reach out to our team. We can help you file a formal complaint, which can result in denied housing being made available, the awarding of monetary damages, and assessment of other fines and penalties against the offending parties.
The protection of your sacred civil rights is paramount. Our New York civil rights litigation lawyer at Mark David Shirian P.C. is prepared to leave no stone unturned in pursuing the appropriate action against offenders and ensuring justice is ultimately served. If you are uncertain about your rights or believe you may have suffered some form of civil rights violation, we can review the facts of the situation before establishing if you have a case. We can walk you through our process for litigating civil rights offenses and how our services can benefit you.
Get the legal support you need to fight civil rights injustices by calling (212) 931-6530 or contacting us online.
Dedicated To the satisfaction of our clients
Mark Shirian is nothing but professional, informative, prompt, and most of all supportive.

"Mark Shirian is nothing but professional, informative, prompt, and most of all supportive. In my time of need, he was quick to help, and offered me a range of solutions to help resolve my issue."

Mark pays close attention to details that are important for your case. I recommend him.

"An amazing attorney goes above and beyond for his clients."

Very compassionate and hard-working lawyer.

"Very compassionate and hard-working lawyer, fights hard for me and keeps me informed, I fully trust his process."

He worked very hard to get the outcome that we both were looking for.

"In March of 2017, I had a wrongful job termination that distressed me & my family. I needed a lawyer who would listen and fight for my rights and give me justice that I deserved."
Public Accommodation Discrimination (NYCHRL)
Everyone has a right to use public and commercial spaces equally. The New York City Human Rights Law (NYCHRL) prohibits discriminatory behavior in places of "public accommodation." This term is intentionally broad and encompasses many types of public and private spaces. In simple terms, NYCHRL requires that providers in these public and private spaces not engage in discriminatory conduct.
Places of public accommodation as defined under NYCHRL include:
Hotels and motels
Restaurants and bars
Retail stores
Hospitals and clinics
Salons, barbershops, and beauty parlors
Movie theaters, theatrical venues, and concert halls
Amusement facilities
Swimming pools and laundry facilities
Public transportation facilities
Any and all public buildings, facilities, structures, and parks
Any provider in places of public accommodation must not discriminate in their sale of or providing access to goods and services. Accommodations to patrons must be extended equally on the basis of protected statuses like sexual orientation, race, and disability.
In other words, if you have been abruptly refused service without explanation, you may have been the victim of public accommodations discrimination. You should immediately contact our firm, and our New York civil rights litigation attorneys can determine if you have a case.
False Arrests and Malicious Prosecution
While it can be uncomfortable to think about, sometimes the law can be leveraged in unlawful ways by people engaged in discriminatory behavior. An individual might be falsely arrested and even maliciously prosecuted as a result of their race, national origin, gender orientation, or sexual identity.
Abuses of power that we can help fight include:
Arrests without sufficient cause. An officer of the law must have a sound reason to make an arrest, such as a warrant or a reasonable suspicion that a crime has occurred. When no reason exists, an officer may make a false arrest on discriminatory grounds.
Arrests made on fabricated or planted evidence. Though seemingly unthinkable, there have been numerous cases where law enforcement have illegally planted evidence in order to justify an arrest and ensuing prosecution.
Arrests made on false or exaggerated testimony. Law enforcement officers are obligated to the whole and complete truth. Should they be the only witnesses to an arrest, discriminatory prejudices can result in their giving false or exaggerated statements that serve as the basis for the prosecution's case.
Prosecution seeking enhanced charges despite insufficient evidence. Government prosecutors can sometimes seek to punish defendants by improperly augmenting what they are being charged without evidence to support the additional indictments. This type of malicious prosecution can be pursued on discriminatory grounds.
Agents engaged in this sort of illicit conduct must be held accountable, especially when your freedom is on the line. It may seem like the government's seemingly unlimited resources will make fighting a false arrest or aggressive, discriminatory prosecution a hopeless endeavor, but we are prepared to help. Our team is prepared to do whatever it takes to clear your name and hold those in power responsible.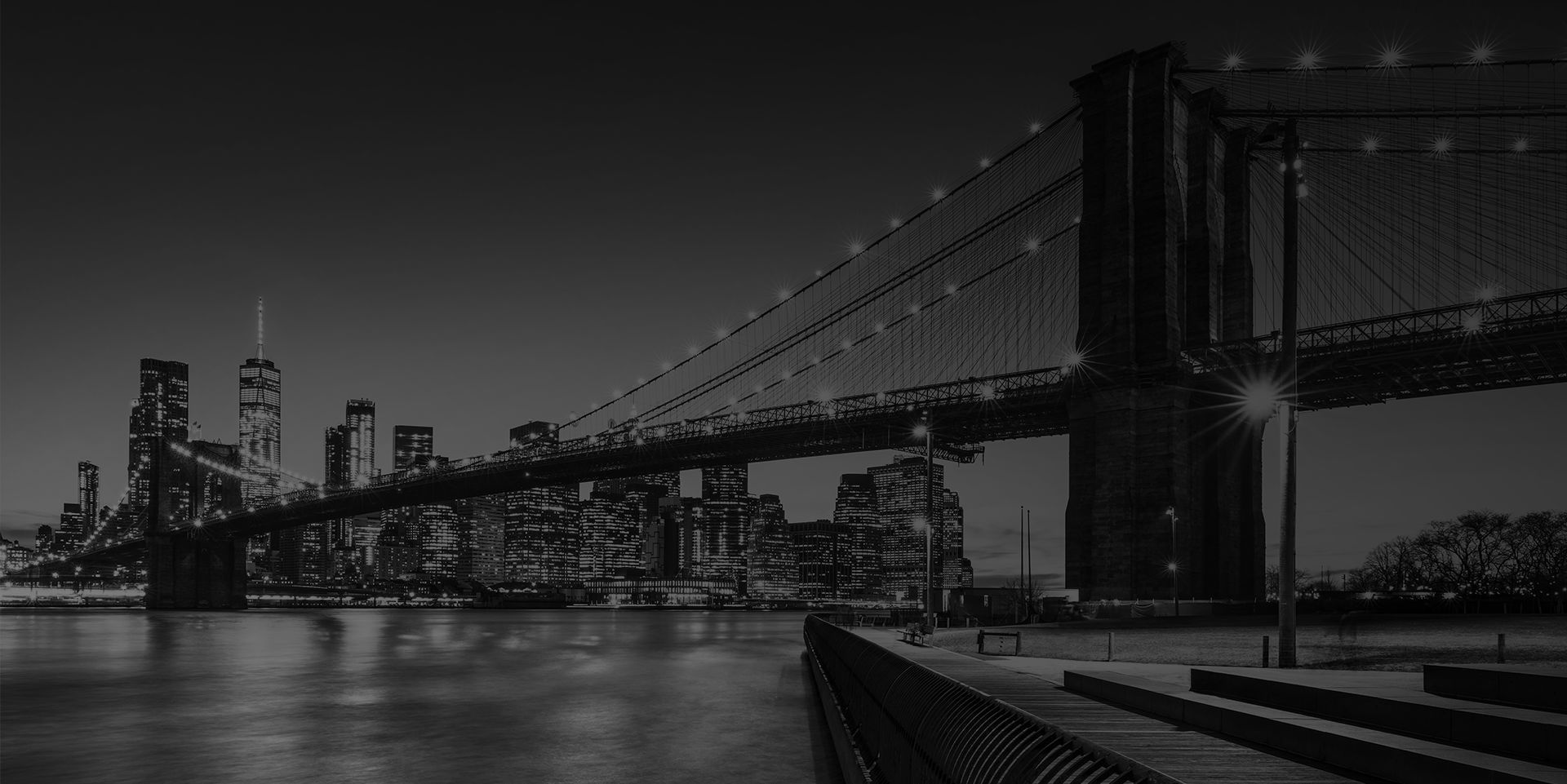 Contact Us Today
Schedule a Free Case Evaluation