Personal Injury Lawyer In New York
Aggressively Fighting for the Rights of Our Clients
Personal Injury Lawyer in New York
In the bustling streets of New York City, where life moves at the speed of light, accidents can happen in the blink of an eye. Whether it's a slip and fall on a wet subway platform or a car collision in the maze of Manhattan's traffic, personal injuries can turn your life upside down in an instant. In times like these, you need more than just legal representation; you need an unwavering advocate, a voice that speaks for your rights. Enter the dedicated personal injury lawyers of Mark David Shirian P.C., who not only understand the city's pulse but also fight tirelessly to secure justice for those who've been wronged.
The Power of Compassion
Personal injury cases often come with a heavy emotional toll. From the physical pain to the financial burden and the emotional distress, these incidents can be overwhelming. What sets our personal injury lawyers apart is their unwavering compassion. They recognize that behind every case is a person who deserves respect, empathy, and understanding.
Our attorneys take the time to listen to their clients, allowing them to share their pain and fears. This compassionate approach not only helps clients feel heard and supported but also informs the legal strategy. The personal injury lawyer becomes not just an advocate but also a trusted confidant.
Continue Reading
Read Less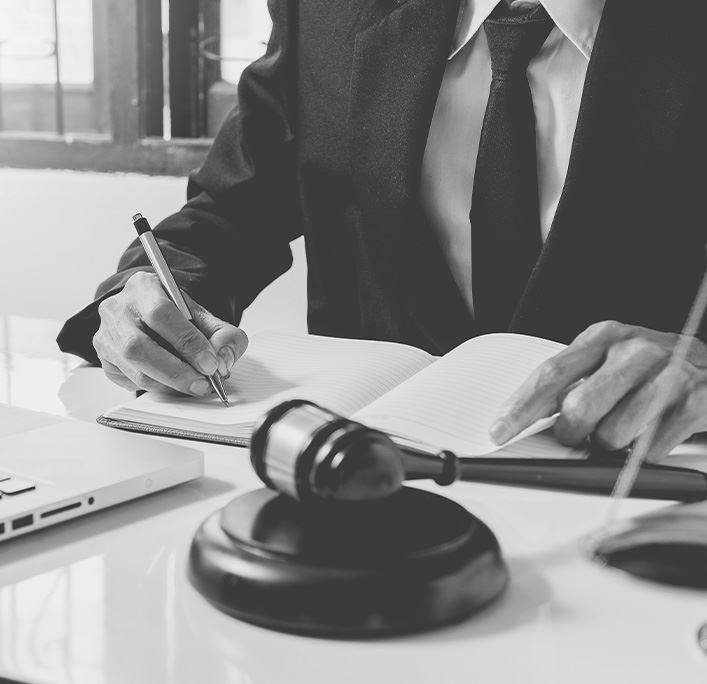 Legal Expertise That Makes a Difference
Navigating the complexities of New York's legal system can be a daunting task, especially when dealing with personal injury cases. With a myriad of laws and regulations to consider, it's crucial to have a legal team that's well-versed in the intricacies of the state's legal landscape.
Our personal injury lawyers in Mark David Shirian P.C. boast a wealth of experience in handling a wide range of cases, from slip and falls to medical malpractice and product liability. Their expertise extends to understanding the nuances of insurance claims and negotiations, ensuring that clients receive the compensation they rightfully deserve.
Unyielding Advocacy
What truly distinguishes our personal injury lawyers is their tenacity. In a city known for its relentless pace, these attorneys embody the same spirit when fighting for their clients. They leave no stone unturned in their pursuit of justice.
Whether negotiating with insurance companies for a fair settlement or representing their clients in court, these lawyers are fearless in their advocacy. They understand that justice is not always easily attained, and they are prepared to fight tooth and nail to ensure their clients' rights are upheld.
A Personalized Approach to Every Case
No two personal injury cases are identical. Each incident is unique, with its own set of circumstances and challenges. Personal injury lawyers in Mark David Shirian P.C. recognize this fact and tailor their approach to fit the specifics of each case.
They take the time to investigate every detail, consult with experts when necessary, and build a strong, personalized strategy aimed at achieving the best possible outcome. This commitment to individualized care ensures that clients receive the attention and representation they need, no matter the complexity of their case.
In the heart of the concrete jungle that is New York City, our personal injury lawyers in Mark David Shirian P.C. stand as beacons of hope for those who have suffered harm. Their compassion, legal prowess, unwavering advocacy, and commitment to personalized service set them apart as champions for justice.
When faced with the challenges of a personal injury, remember that you don't have to navigate the path to recovery alone. Reach out to the dedicated personal injury lawyers of Mark David Shirian P.C., and you'll find not only skilled legal representation but also a steadfast ally who will fight for your rights and help you rebuild your life after adversity.
Dedicated To the satisfaction of our clients
Mark Shirian is nothing but professional, informative, prompt, and most of all supportive.

"Mark Shirian is nothing but professional, informative, prompt, and most of all supportive. In my time of need, he was quick to help, and offered me a range of solutions to help resolve my issue."

Very compassionate and hard-working lawyer.

"Very compassionate and hard-working lawyer, fights hard for me and keeps me informed, I fully trust his process."

He worked very hard to get the outcome that we both were looking for.

"In March of 2017, I had a wrongful job termination that distressed me & my family. I needed a lawyer who would listen and fight for my rights and give me justice that I deserved."

Mark pays close attention to details that are important for your case. I recommend him.

"An amazing attorney goes above and beyond for his clients."
Contact Us Today Schedule a Free Case Evaluation