Motorcycle Accident Litigation
Aggressively Fighting for the Rights of Our Clients
Motorcycle Accident Litigation
Motorcycle riding in New York offers exhilarating experiences and unparalleled freedom. However, it also comes with inherent risks. Motorcycle accidents can result in devastating injuries and significant financial burdens. If you or a loved one has been involved in a motorcycle accident in New York, understanding the process of motorcycle accident litigation is crucial to securing justice and compensation.
The Anatomy of a Motorcycle Accident
Motorcycle accidents can happen for various reasons, including driver negligence, road hazards, or adverse weather conditions. The unique characteristics of motorcycles, such as their smaller size and limited protection, make riders especially vulnerable to severe injuries.
Common Causes of Motorcycle Accidents
Negligent Drivers: Many motorcycle accidents occur due to the negligence of other motorists. This includes actions like distracted driving, failure to yield, or reckless maneuvers.
Unsafe Road Conditions: Potholes, debris, or poorly maintained roads can pose serious risks to motorcycle riders.
Inadequate Protective Gear: Failing to wear proper protective gear, such as helmets or padded clothing, can exacerbate injuries in the event of an accident.
Drunk or Impaired Driving: Alcohol or drug-impaired drivers significantly increase the likelihood of motorcycle accidents.
Weather Conditions: Rain, snow, or ice can make roads slippery and dangerous for motorcyclists.
Continue Reading
Read Less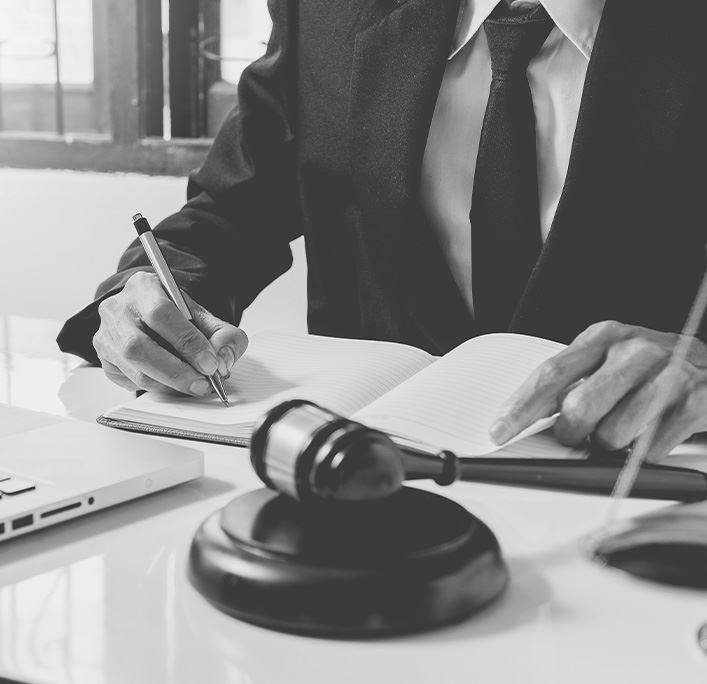 Steps to Take After a Motorcycle Accident
Seek Medical Attention: Your health should be your top priority. Even if injuries seem minor, consult a healthcare professional to assess your condition.
Document the Scene: Gather evidence, take photos, and collect contact information from witnesses. This documentation can be invaluable in establishing liability.
Report the Accident: Notify law enforcement about the accident, and obtain an accident report.
Preserve Evidence: Keep records of medical bills, repair estimates, and any other relevant documents.
Consult an Attorney: Reach out to a seasoned motorcycle accident attorney in New York as soon as possible. They can provide guidance on your legal rights and the best course of action.
The Role of an Experienced Motorcycle Accident Attorney
Investigation: Attorneys can conduct a thorough investigation to establish liability and build a compelling case on your behalf.
Negotiation: They can negotiate with insurance companies to secure a fair settlement for your medical bills, lost wages, property damage, and pain and suffering.
Litigation: If negotiations do not yield a satisfactory outcome, attorneys can file a lawsuit and represent you in court.
Motorcycle accidents can have life-altering consequences, and pursuing justice in the aftermath requires a nuanced understanding of New York's legal landscape. To navigate the complexities of motorcycle accident litigation, you can contact Mark David Shirian P.C. With the support of our experienced attorneys, you can assert your rights, hold negligent parties accountable, and secure the compensation needed to rebuild your life after a motorcycle accident.
Dedicated To the satisfaction of our clients
Mark pays close attention to details that are important for your case. I recommend him.

"An amazing attorney goes above and beyond for his clients."

Mark Shirian is nothing but professional, informative, prompt, and most of all supportive.

"Mark Shirian is nothing but professional, informative, prompt, and most of all supportive. In my time of need, he was quick to help, and offered me a range of solutions to help resolve my issue."

Very compassionate and hard-working lawyer.

"Very compassionate and hard-working lawyer, fights hard for me and keeps me informed, I fully trust his process."

He worked very hard to get the outcome that we both were looking for.

"In March of 2017, I had a wrongful job termination that distressed me & my family. I needed a lawyer who would listen and fight for my rights and give me justice that I deserved."
Contact Us Today Schedule a Free Case Evaluation