Medical Malpractice Litigation
Aggressively Fighting for the Rights of Our Clients
Medical Malpractice Litigation
Medical malpractice cases are among the most complex and emotionally charged legal battles a person can endure. When individuals seek medical care, they trust healthcare providers to prioritize their well-being and safety. However, medical errors can occur, resulting in devastating consequences for patients and their families. If you or a loved one has been a victim of medical malpractice in New York, it's crucial to understand your rights and the legal avenues available to seek justice and compensation.
Medical malpractice refers to situations where healthcare professionals, such as doctors, nurses, or hospitals, provide substandard care, leading to patient injuries or wrongful death. In New York, medical malpractice cases are governed by a unique set of laws and regulations. Understanding the legal framework is essential when pursuing a medical malpractice claim.
Continue Reading
Read Less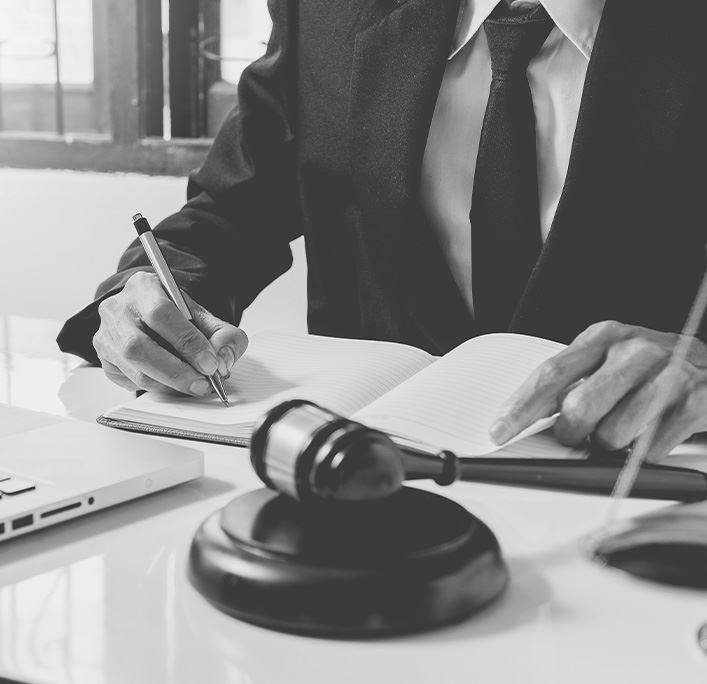 Common Types of Medical Malpractice:
Medical malpractice can manifest in various forms, including:
Misdiagnosis or Delayed Diagnosis: When a healthcare provider fails to accurately diagnose a patient's condition or delays the diagnosis, resulting in worsened health or treatment options.
Surgical Errors: Mistakes during surgery, such as operating on the wrong body part, leaving surgical instruments inside the patient, or anesthesia errors.
Medication Errors: Administering the wrong medication or dosage, leading to adverse effects or complications.
Birth Injuries: Injuries sustained by infants or mothers during childbirth due to negligence during prenatal care, labor, or delivery.
Failure to Obtain Informed Consent: Performing a medical procedure without obtaining the patient's informed consent or adequately explaining the potential risks and alternatives.
Statute of Limitations for Medical Malpractice in New York:
New York has specific time limits, known as statutes of limitations, within which medical malpractice claims must be filed. Generally, patients have two and a half years from the date of the alleged malpractice or from the end of continuous treatment by the negligent healthcare provider to initiate legal action. However, exceptions may apply, emphasizing the importance of consulting with an experienced medical malpractice attorney.
In New York, the statute of limitations begins either when the patient incurs the injury or upon the conclusion of continuous treatment during which the injury occurred. Specifically, if you experience an injury subsequent to a surgical procedure, the statute of limitations is triggered immediately upon the completion of that surgery.
Why You Need an Experienced Medical Malpractice Attorney:
Navigating a medical malpractice claim in New York can be a formidable challenge. Healthcare providers and their insurance companies often have skilled legal teams ready to defend against such claims. To level the playing field and maximize your chances of success, it's crucial to retain an experienced medical malpractice attorney. In Mark David Shirian P.C. our experienced attorneys can help you in securing the compensation necessary to cover the best available treatment.
An attorney can help in various ways, including:
Conducting a Thorough Investigation: Gathering evidence, medical records, and expert testimonies to establish negligence and causation.
Negotiating with Insurance Companies: Negotiating a fair settlement on your behalf to cover medical expenses, lost wages, and pain and suffering.
Pursuing Litigation: Filing a lawsuit and representing you in court if a fair settlement cannot be reached through negotiation.
Medical malpractice cases are complex, and pursuing justice requires a deep understanding of New York's unique legal landscape. If you believe you or a loved one has been a victim of medical malpractice, don't hesitate to contact Mark David Shirian P.C. With the right legal representation, you can hold negligent healthcare providers accountable and secure the compensation you deserve.
Dedicated To the satisfaction of our clients
Mark pays close attention to details that are important for your case. I recommend him.

"An amazing attorney goes above and beyond for his clients."

He worked very hard to get the outcome that we both were looking for.

"In March of 2017, I had a wrongful job termination that distressed me & my family. I needed a lawyer who would listen and fight for my rights and give me justice that I deserved."

Very compassionate and hard-working lawyer.

"Very compassionate and hard-working lawyer, fights hard for me and keeps me informed, I fully trust his process."

Mark Shirian is nothing but professional, informative, prompt, and most of all supportive.

"Mark Shirian is nothing but professional, informative, prompt, and most of all supportive. In my time of need, he was quick to help, and offered me a range of solutions to help resolve my issue."
Contact Us Today Schedule a Free Case Evaluation